A 4 night cycling break based at a cycle-friendly hotel in Amsterdam. You can choose to follow one of our pre-planned routes each day or decide yourself where you'd like to ride using Amsterdam's extensive cycle path network. Easy cycling with plenty to see and do in and around this fascinating city.
A great way to discover Amsterdam and its surroundings, this short break offers ultimate flexibility as you will be based in the same hotel throughout your stay. As such it is the perfect option for mixed interest groups. Keen cyclists can extend the daily rides as much as they like while others in the group may prefer to reduce the riding and spend more time enjoying the city's museums, shopping and other attractions.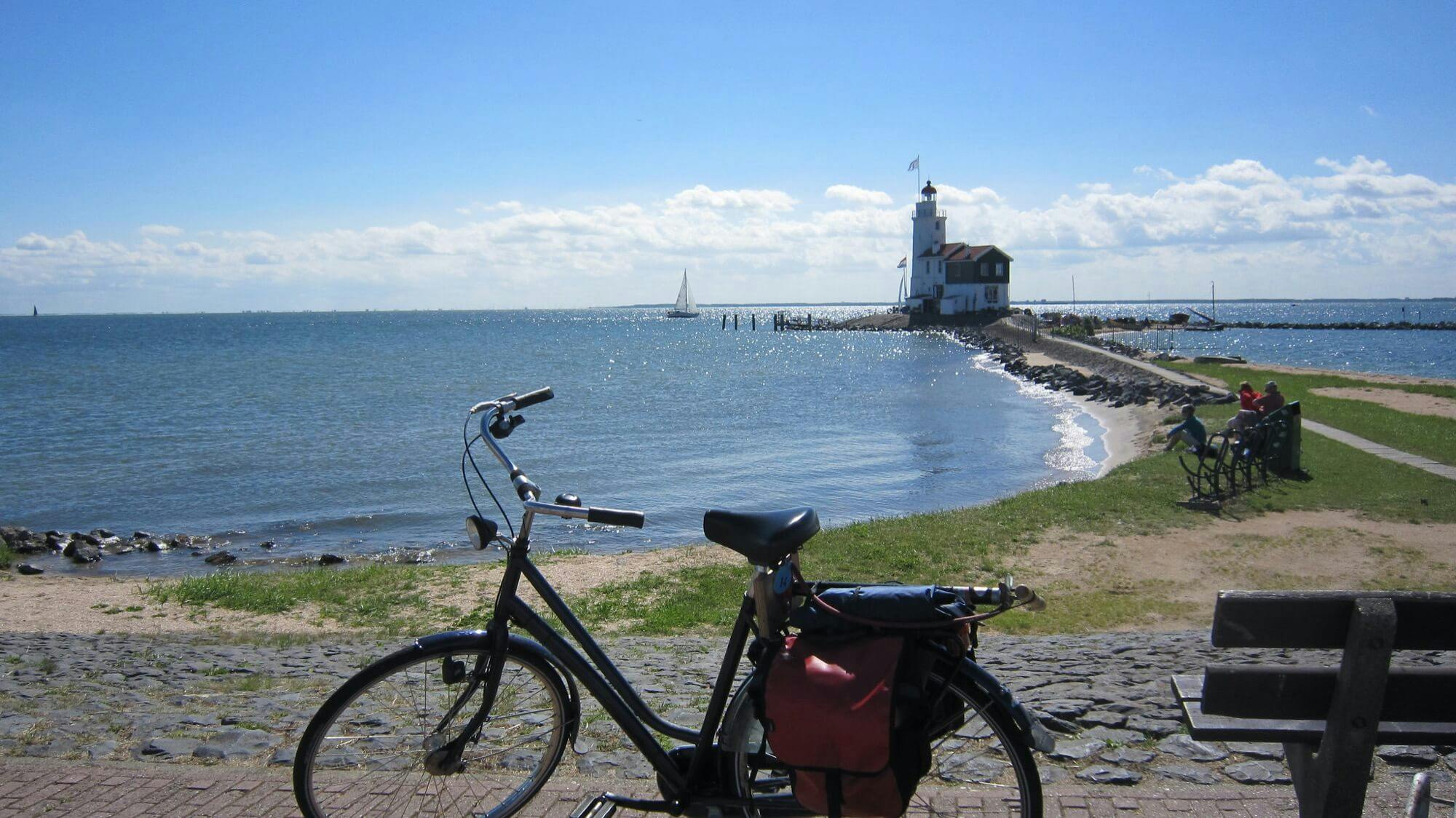 Marken lighthouse
You'll be provided with a menu of cycle routes to select from during your stay. These circular routes introduce you to different areas around the city before delivering you back to your hotel. Cycle along the shores of the Markenmeer to the idyllic fishing villages of Volendam and Edam, the latter of course also famous for its salty cheese. Another route leads you eastwards to Naarden, one of the cities defence forts, compete with moat and ancient ramparts, you can also visit Castle Muiden, one of Hollands oldest and best preserved castles. The ride through the old ship building area is fascinating and on this route you can also visit the outdoor museum of Zaanse Schans complete with traditional windmills nd wooden shoe factory. There's also an easy, shorter route out to teh elgant town of Haarlem and keen cyclists may be tempted to extend this with the ride out to the beaches of the North Sea coast.
Of course, besides all this you also have the wonderful and eclectic sights of Amsterdam to enjoy, from the Rijksmuseum, brimming with Dutch masterpieces, to the Anne Frank House and exploring the charming canal-lined streets.
On this fantastic cycling break your biggest challenge will be fitting everything in!