A classic French cycling holiday taking in some of the most charming towns in Brittany. Starting in the romantic pirates' town of St. Malo, you'll pedal inland to visit fascinating places such as the beautiful medieval towns of Dinan and Fougères. The route returns to the coast for the last two days visiting Mont-Saint-Michel and the picturesque fishing village of Cancale before completing the circle in St. Malo.
Cycling is the best way to get to know this corner of north west France, where the pace of life is relaxed and the regional identity remains strong. As well as historic cities and towns and great local cuisine, you'll also be fascinated by the remnants of this region's ancient Celtic past in the many standing stones still dotted around.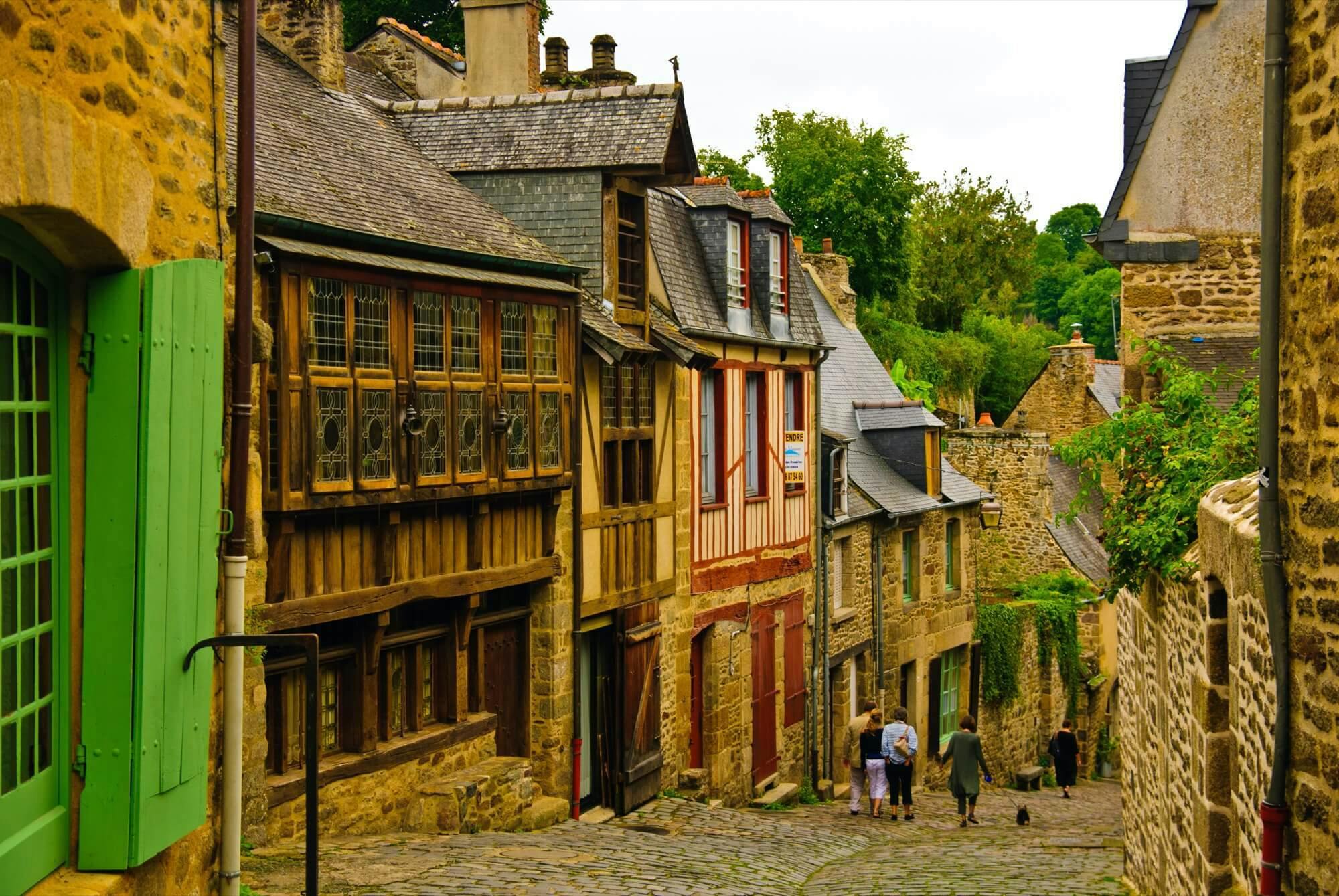 Dinan
Highlights include the charming walled old town of St Malo, medieval picture perfect Dinan deep in the Breton countryside and the unmistakeable Mont St Michel sitting alone in a huge bay 1km from the mainland.
This is a fairly undemanding cycle tour where the emphasis is on relaxing rides and you are able to enjoy the countryside with plenty of time to stop and explore. The longest day is just 33 miles and much of the terrain is pretty flat so this is a tour that is suitable for anyone with a reasonable level of fitness.