Cycling holidays through the heart of Champagne country, admiring the sloping landscapes, vineyards and quaint, charming villages. Stop off at a renowned champagne house for a guided tour and a wine-tasting session and enjoy stays in the champagne cities of Reims and Epernay.
As you cycle along, feel the dedication and the passion of the winegrowers whose know-how is passed on from generation to generation and which is an integral part of their lives. During your wine tasting you will find out how the wine of kings has become the king of wines.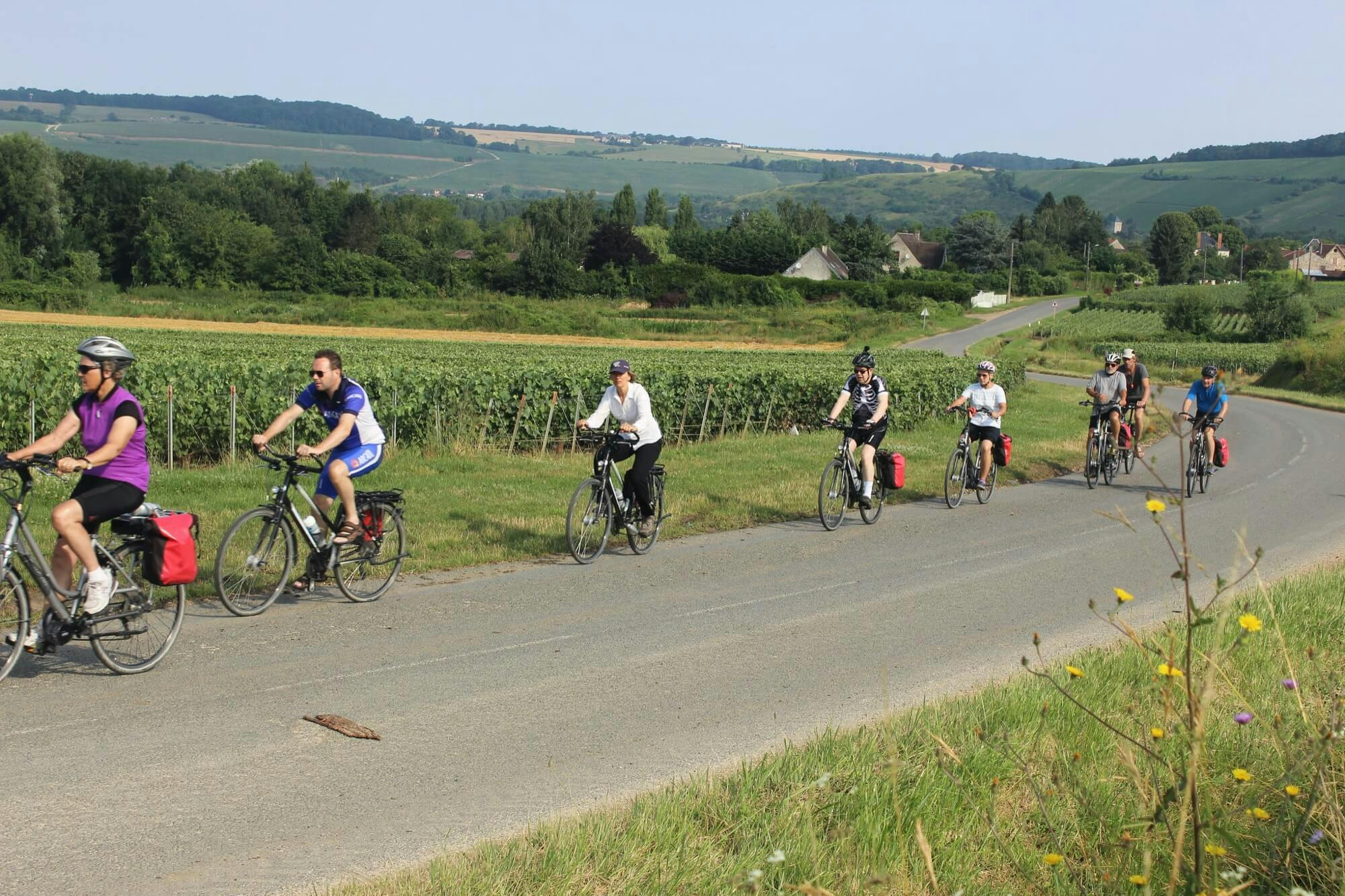 En-route in Champagne
Champagne is a wonderful region to explore on a leisurely cycling holiday. There are more than 15,000 winegrowers cultivating the land, 5,000 small champagne producers, over 100 well-known Houses, 319 villages, 3 grape varieties, (Chardonnay, Pinot Noir, Pinot Meunier), 17 Grand Cru and 41 Premier Cru parcels of land in the AOC vineyards of champagne.
This is a trip for those who have a reasonable level of fitness. To make the best champagnes, the grapes have to be grown on slopes, so be prepared for some hills along the way! Santé et bonne route!