A cycling holiday leading you from the historical city of Prague to the beautifully restored city of Dresden following the Elbe and Vltava rivers through charming riverside towns such as Melnik, Litomerice, Decin and Bad Schandau. This cycling route takes you along quiet country roads and scenic paths and unveils art, architecture, castles, vineyards and vibrant towns.
Prague will enchant you with its wonderful architecture, bustling, cobbled streets, cathedrals and countless churches. After spending two nights in the Czech capital your cycling adventure begins riding out into the gently rolling countryside alongside the Vltava River.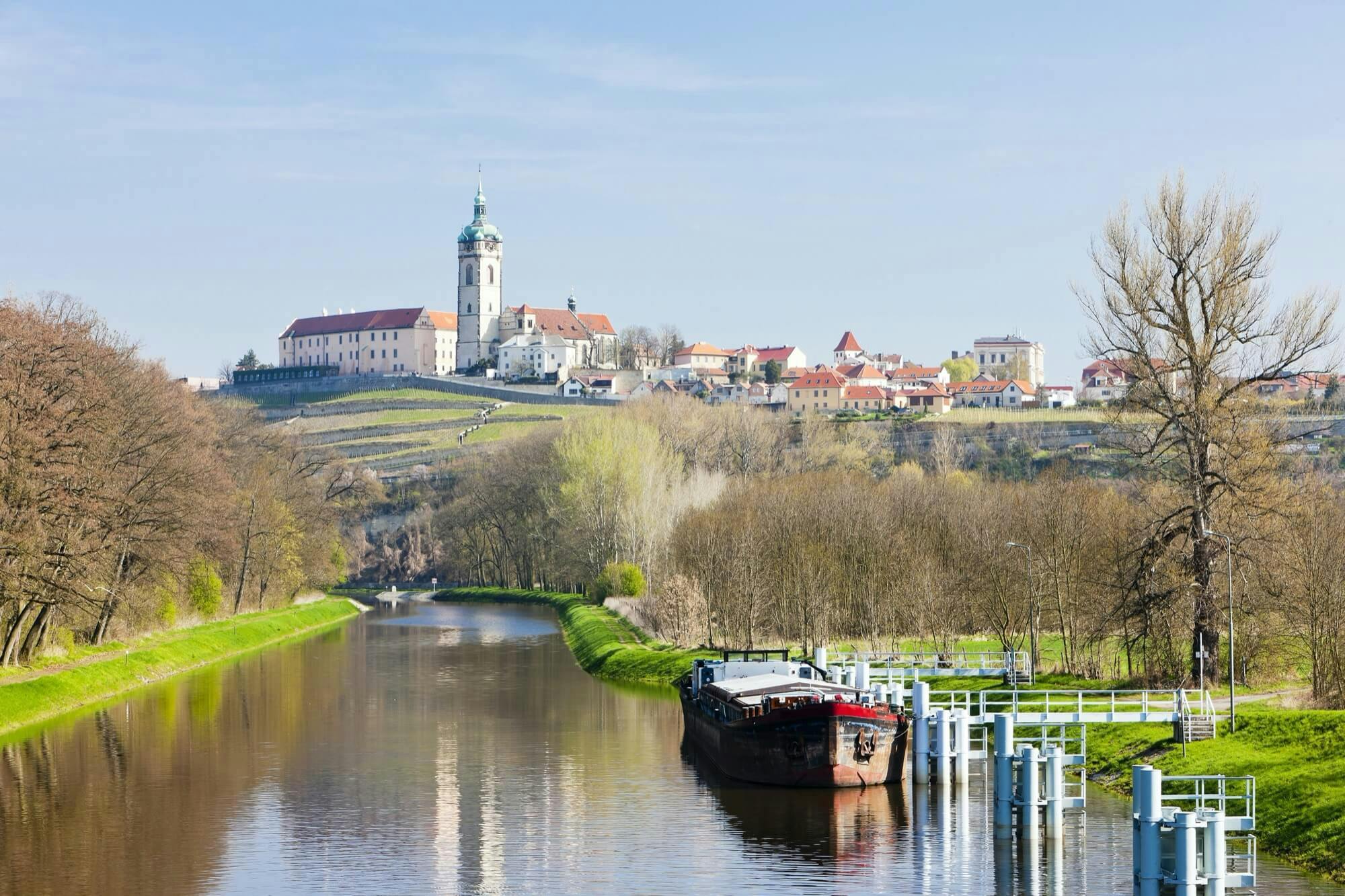 Melnik
From the imposing Melnik Castle you can enjoy magnificent views of the confluence of the Elbe and Vltava rivers. Close to the charming village of Litomerice you may also wish to visit Terezin, a former Military Fortress which was used as a concentration camp during the Second World War. Just before the German border, the castle at Decin stands guard over the river.
Crossing into Germany the Elbe leads you along a serene, tree-lined valley to the small riverside town of Bad Schandau and then finally through riverside meadows to the city of Dresden. In the city you can learn more about this historic town, including its near total destruction in 1945. The historical centre is nowadays largely restored to its former glory but the restoration work still continues.
This is not a difficult route as the daily distances are very manageable and the terrain is mostly level. You will be cycling on paved country roads with a few gravel paths along the way.