Identical to our Adige River and Lake Garda Cycling Holiday but with the addition of one extra night at the end which allows you to continue on to the beautiful Renaissance town of Mantova. This is carefree, easy cycling at it's best with the added bonus of glorious ever-changing scenery as you gently descend from the majestic Dolomites to Lake Garda and the plains of Lombardy.
The route starts high in the Alps close to the Austrian border in the small town of Resia. From here, a glorious cycle path follows the young Adige river as it burbles its way along the scenic Venosta Valley past fruit orchards and tiny alpine villages.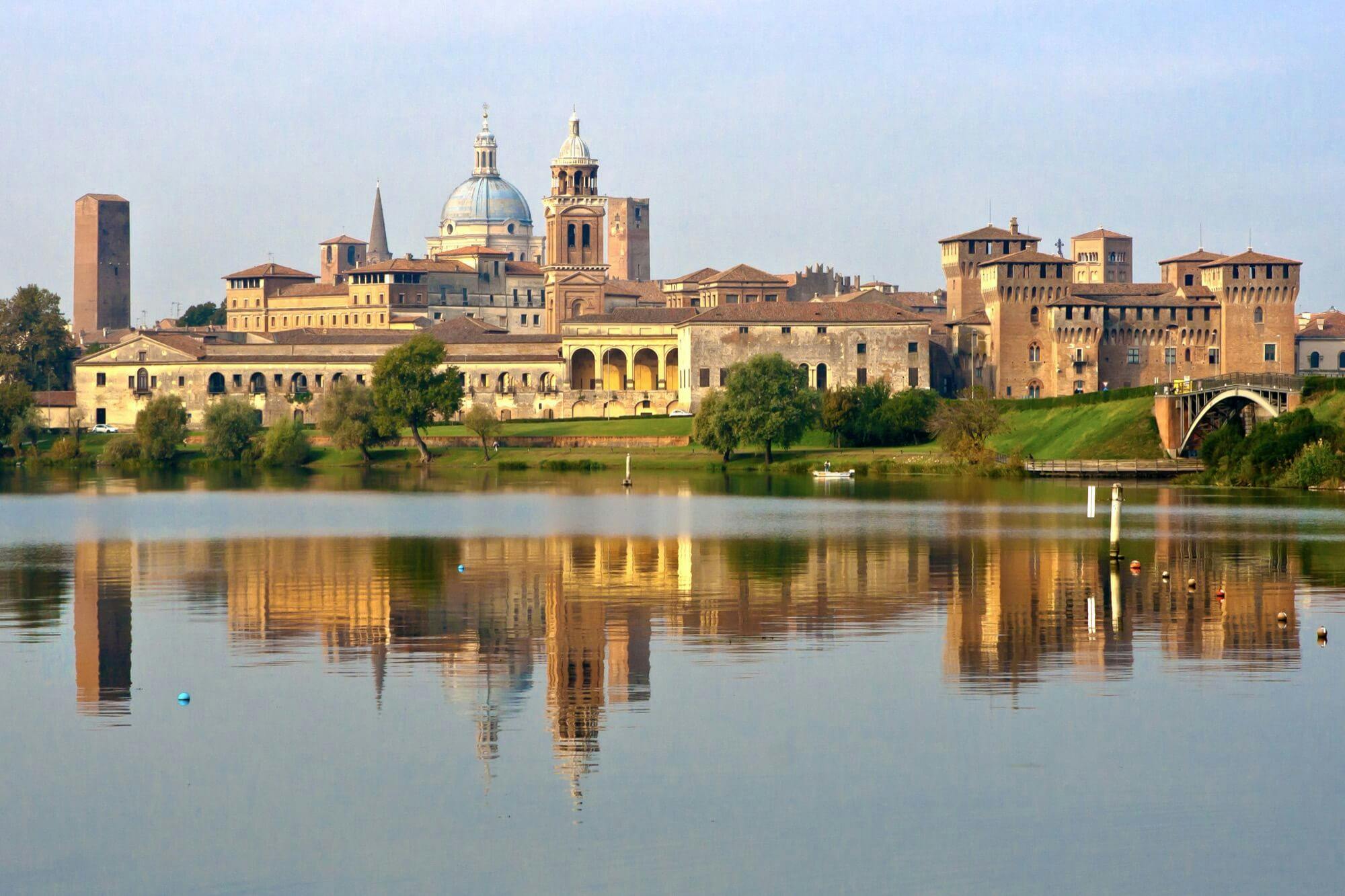 Mantova
The cycle path tracks the route of the Via Claudia Augusta, a trans-alpine Roman road first opened in 46 AD. As you descend out of the mountains, the fruit orchards begin to give way to vineyards and the Adige turns from a tumbling mountain stream to a fully fledged river.
Along the route you will visit Bolzano and Trento, two historic alpine towns both with delightful medieval centres that are perfect for an evening stroll. An exhilarating descent delivers you to the stunning northern shore of Lake Garda where you board a ferry for a scenic ride down to the lake's southern shore.
Your final ride day in the saddle leads you from Lake Garda, along the banks of the serene Mincio River to the beautiful old Renaissance town of Mantova. The ancient flag-stoned streets of Mantova provide a fitting finale to such a scenic cycle ride
The route is predominantly downhill or level making it a good choice for families and anyone with a basic level of fitness. It's possible to shorten each ride with train rides except on day 7.