Cycle from Bordeaux on the Atlantic Coast of France inland along a glorious cycle paths and quiet roads following the Canal de Garonne as it wends its way south-eastwards to the Pink City of Toulouse. Cycle beside the canal through the dappled shade of the plane trees, admiring the vineyards, orchards and tiny villages that line the route. Easy cycling through sublime scenery.
After a night in the port city of Bordeaux your cycling holiday begins with a ride along a wonderful cycle path deep into the Aquitane countryside. Enjoy carefree cycling through a charming rural landscape, punctuated by fortified towns and sleepy villages. The next day you join the beautiful Canal de Garonne, classified as World Heritage by UNESCO. For the next four days the Canal will be your guide, leading you through a charming world where the pace of life is slow, the cycling is easy and the scenery serene and timeless.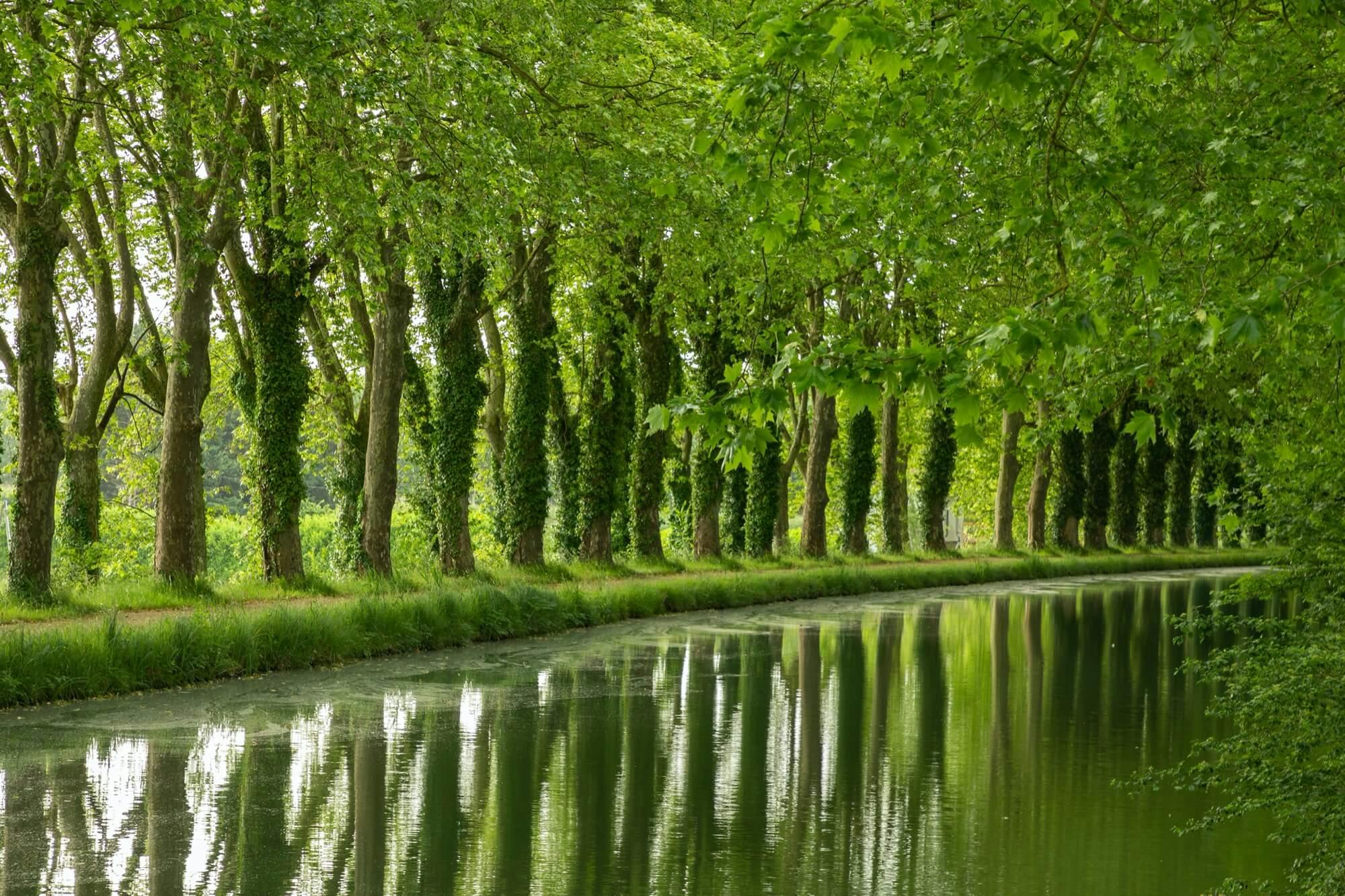 Canal de Garonne
In a country blessed with a huge choice of fabulous cycle routes this really does rank as one of the must-do's, the canal side cycle path is enjoyable, safe and flat and continuously serves up a conveyor belt of wonderful sights and scenery as you pedal along. You'll love the charming villages of Buzet sur Baise, Damazan and Le Mas d'Agen. The aqueduct at Agen, that carries the canal above the Garonne River, is sure to impress as is the lovely old town of Moissac with its 12th century Abbey.
Each night you'll stay in charming guesthouses and hotels in delightful villages and towns along the route.
The route is mainly on cycle paths with the odd section along quiet roads and lanes. It is predominantly flat with only some minor climbs along the way.