Follow the course of Spain's longest river from it's source in the Cantabrian Mountains to Rioja, the home of some of Spains best loved wines. Enjoy an ever-changing landscape from mountain streams and imposing canyons to green pastures, vineyards and pretty traditional villages.
Along this route you'll come across some magical villages such as Orbaneja del Castillo with it's cascades and towering canyon walls, Puenteday built on a natural rock bridge of the River Nela and Frias with it's stunning medieval castle.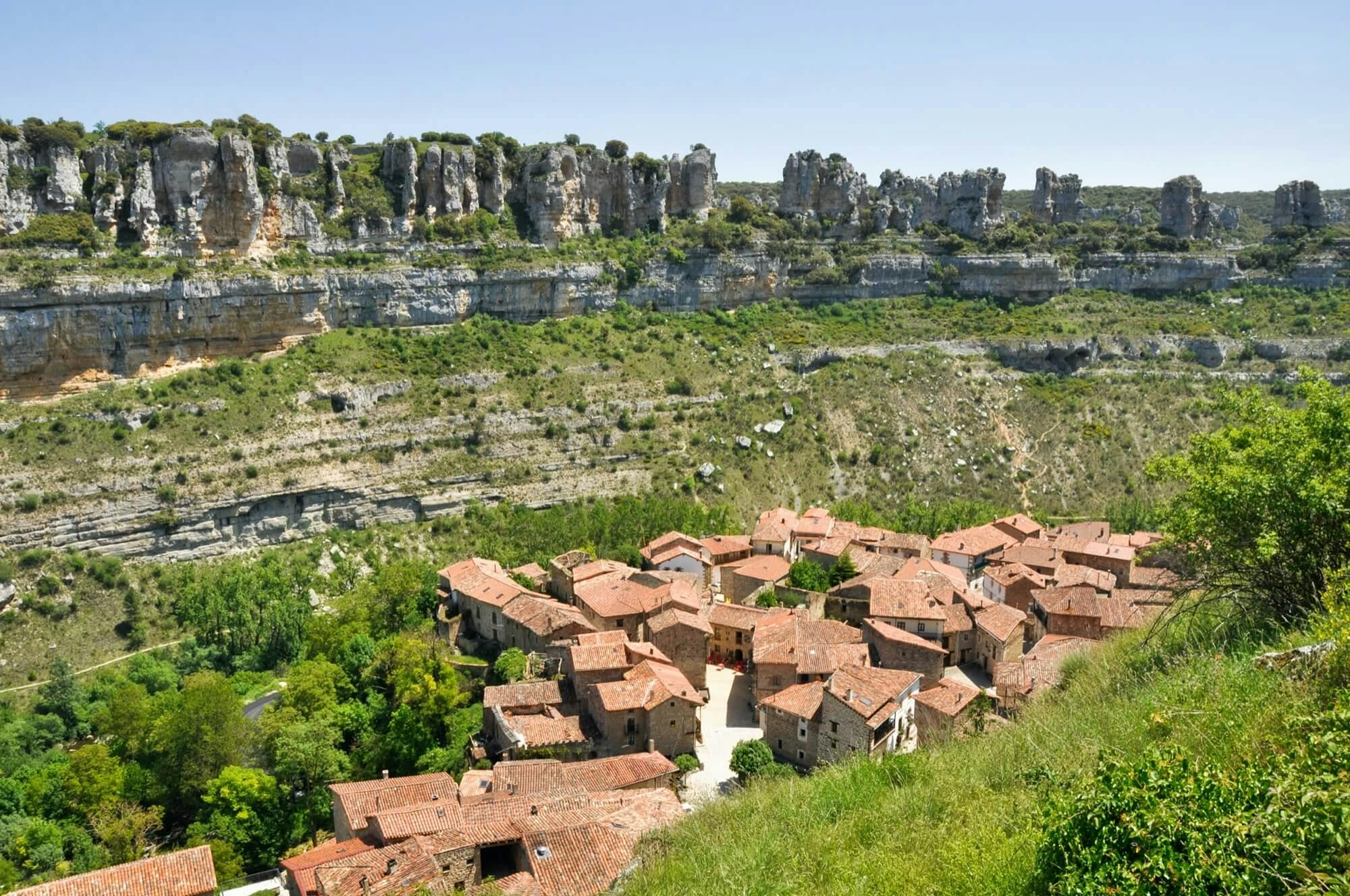 Village of Orbaneja del Castillo
You cycle past huge reservoirs and imposing peaks before entering the wide and fertile valley of La Rioja.
This route unveils a charming, relaxed part of Spain that most tourists rarely see. It's a wonderful route along quiet roads and lanes. On most days the rides can be extended and these options are described in the route notes provided.