From the birthplace of the Renaissance to the Eternal City, this fantastic route takes in some of central Italy's most beautiful towns and scenery. Enjoy the culture and art of Tuscany's Florence before heading south to Umbria's famous hilltop towns of Perugia and Assisi. This classic route ends with a flourish in the Italian Capital.
You'll cycle in the foothills of the Apennines, stay on the shore of Lake Trasimeno and visit bustling regional cities and quiet little hill towns. The narrow winding streets of Perugia are a delight to explore as is the quaint Umbrian hilltop town of Assisi. Marvel at the ancient aqueduct and fortress at Spoleto and lose yourself in the ancient medieval streets of Narni.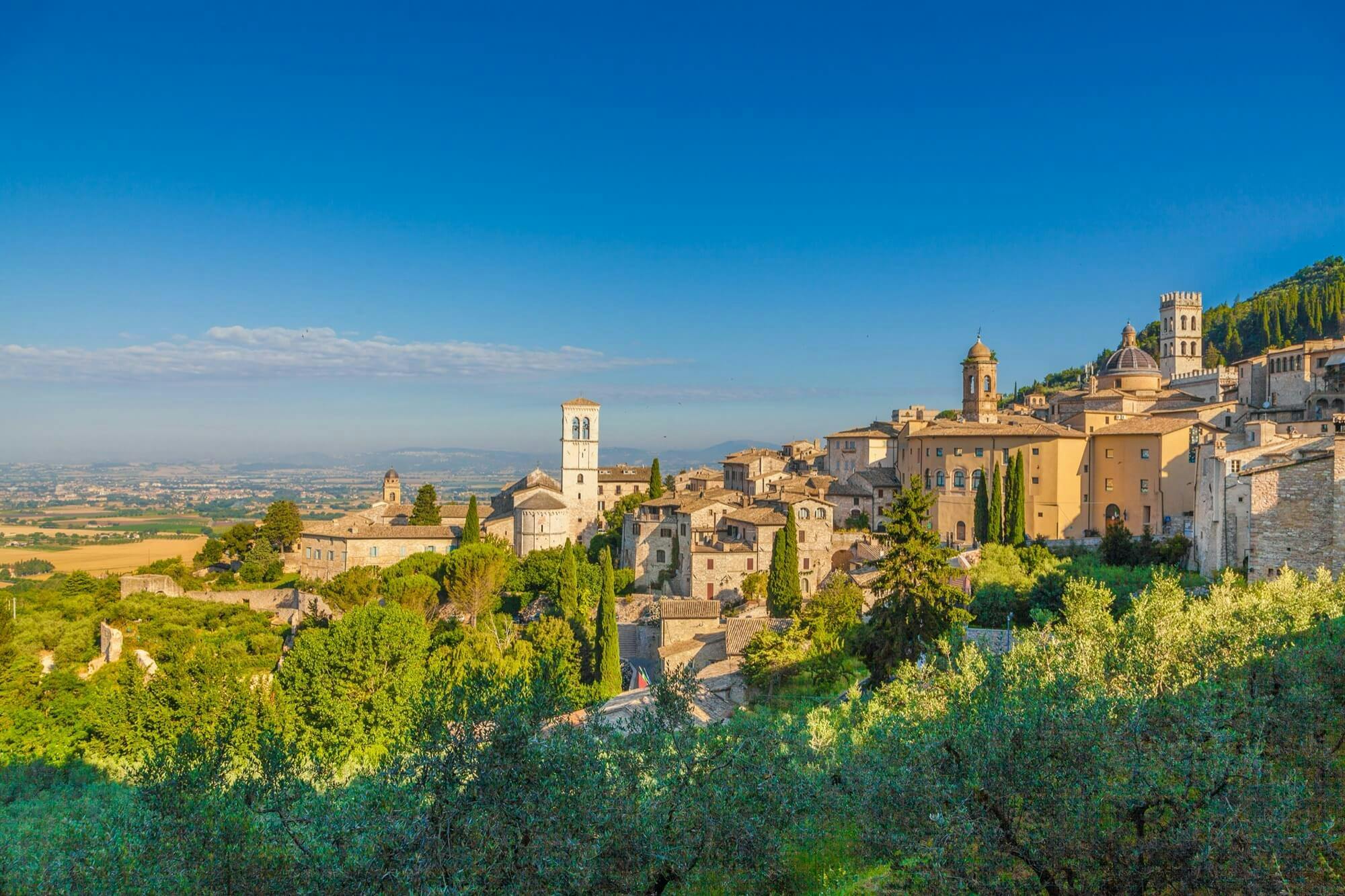 Assisi - Umbria
Finally, in Rome you can bid the bike farewell and enjoy the sights, sounds and tastes of this vibrant, historic city.
Both Tuscany and Umbria pride themselves on their cuisine so if you enjoy good food and wine with your cycling then this is a definitely a tour for your shortlist.
The route is a mix of rolling hills and longer flat sections, travelling almost all the way on farm tracks and quiet back roads. The only time you might encounter more traffic is on the way in and out of some of the towns along the route.