An easy and incredibly scenic cycling route through the Austrian Alps between Innsbruck and Salzburg via the stunning Krimml Waterfalls. Dedicated cycle paths lead you through a magical world of pretty alpine villages, towering peaks and glistening lakes.
For most of us, cycling through alpine scenery sounds idyllic but not if it means huffing and puffing up steep gradients all the time. This route solves that dilemma by leading you along a network of easy, valley-level cycle paths through the wonderful alpine scenery of the Austrian Tyrol and Pinzgau regions.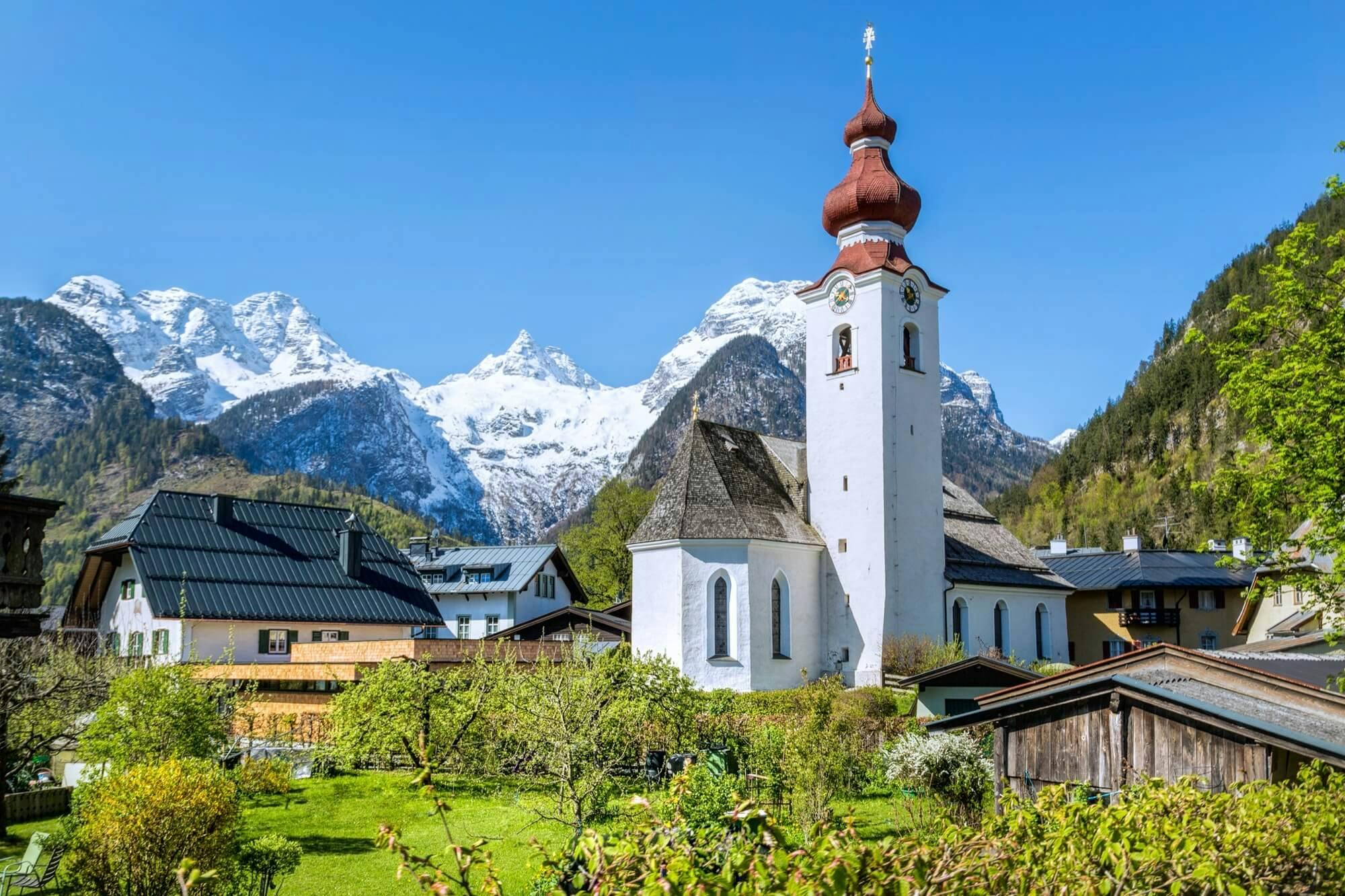 Village of Lofer
Along the route you'll pass countless fairytale villages of charming chalet-style houses surrounded by towering peaks, impossibly green meadows and clear mountain streams. The route includes a night in the village of Krimml where you can marvel at Austria's highest waterfall tumbling 380 metres. Your ride through the Pinzgau region will be accompanied by views of the Hohe Tauern mountain range - the highest mountains in Austria. Take a swim in the crystal clear waters of picturesque Lake Zell while enjoying views of the Kitzsteinhorn glacier before following the Salzach river through a small corner of Germany to historic Salzburg.
This route is easy and well with the abilities of any leisure cyclist with a reasonable level of fitness. E-bikes are an available option for anyone wanting to make the journey even easier.