A cycling holiday along Sardinia's wonderful south west coast. Enjoy crystal clear waters, white sand beaches, impressive rugged landscapes, ancient ruins, secluded villages and wildlife wetlands. A cycling holiday for beach and nature lovers with plenty of culture thrown in too.
Cycling the south west of the island is certainly a colourful experience. The white, almost salt-like sand contrasting with the deep blue water. Then further inland you have green rugged countryside and hills dotted with ancient villages, olive groves and vineyards as well as the wetlands of the Sinis Peninsula and their inhabitants the flamingos.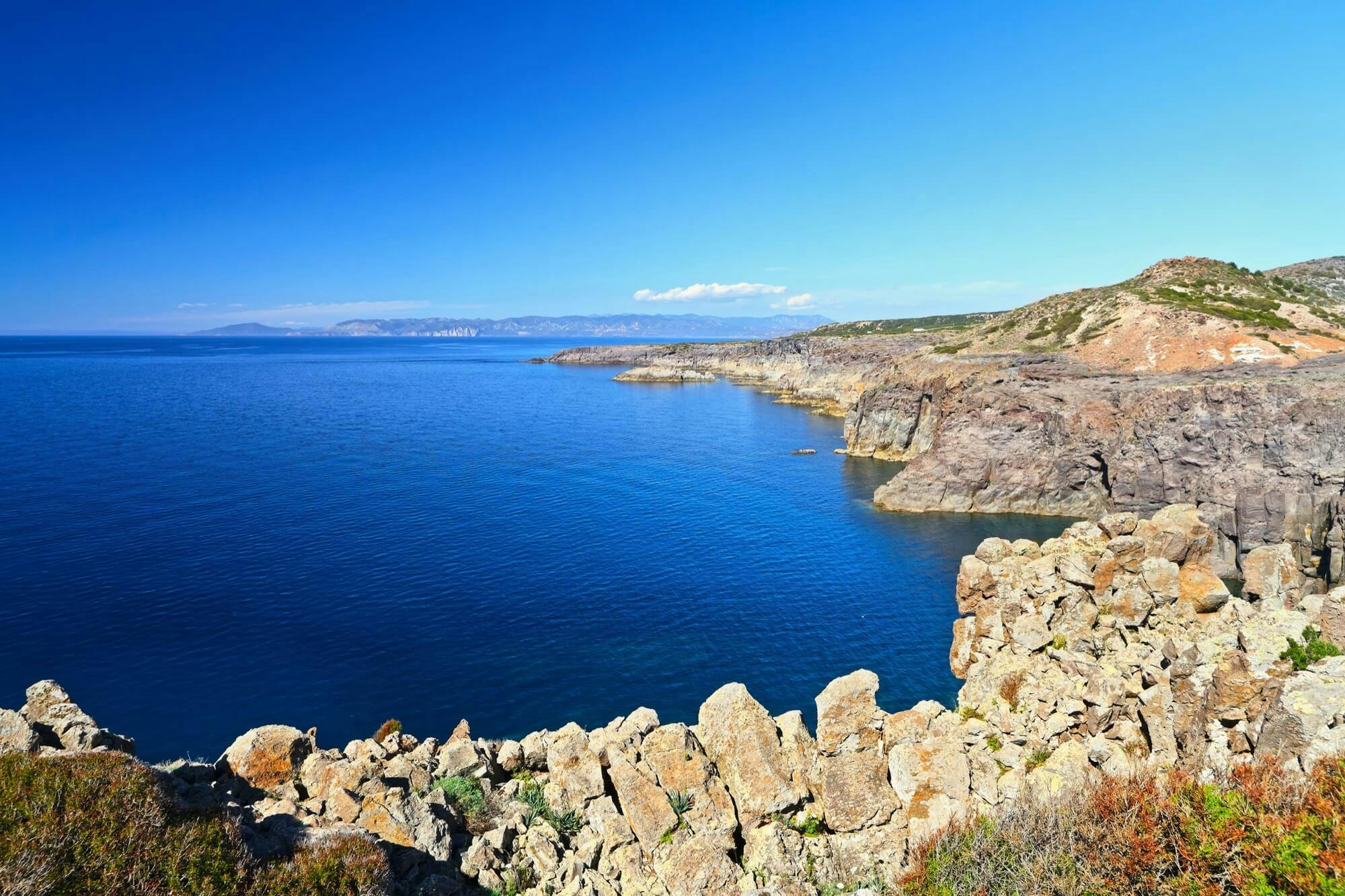 Coastline near Carloforte
Along the way discover some of the country's rich past as well as appreciating its natural beauty. Evenings can be spent enjoying some fine Italian food and wine as you recount the day's cycling adventure.
The route follows scenic, undulating coastal roads and lanes. There are some climbs along the way, particularly on day 4, but nothing too taxing and the many beaches allow for regular, refreshing swim stops.