A circular cycling holiday from and to Assisi, exploring the wonderful region of Umbria. Spend each day cycling through the charming Umbrian countryside, passing vineyards, olive groves and visiting medieval, hilltop towns. Each night will be spent in delightful, timeless towns or villages where quaint streets, delicious food and superb wine are always on offer.
Umbria is known as the green valley due to the rich fertile landscape but in summer it is more than that. At this time it is adorned with masses of colour from the olive groves, cypress-topped hills, and sunflower fields to the medieval towns decked with a huge array of colourful flowers.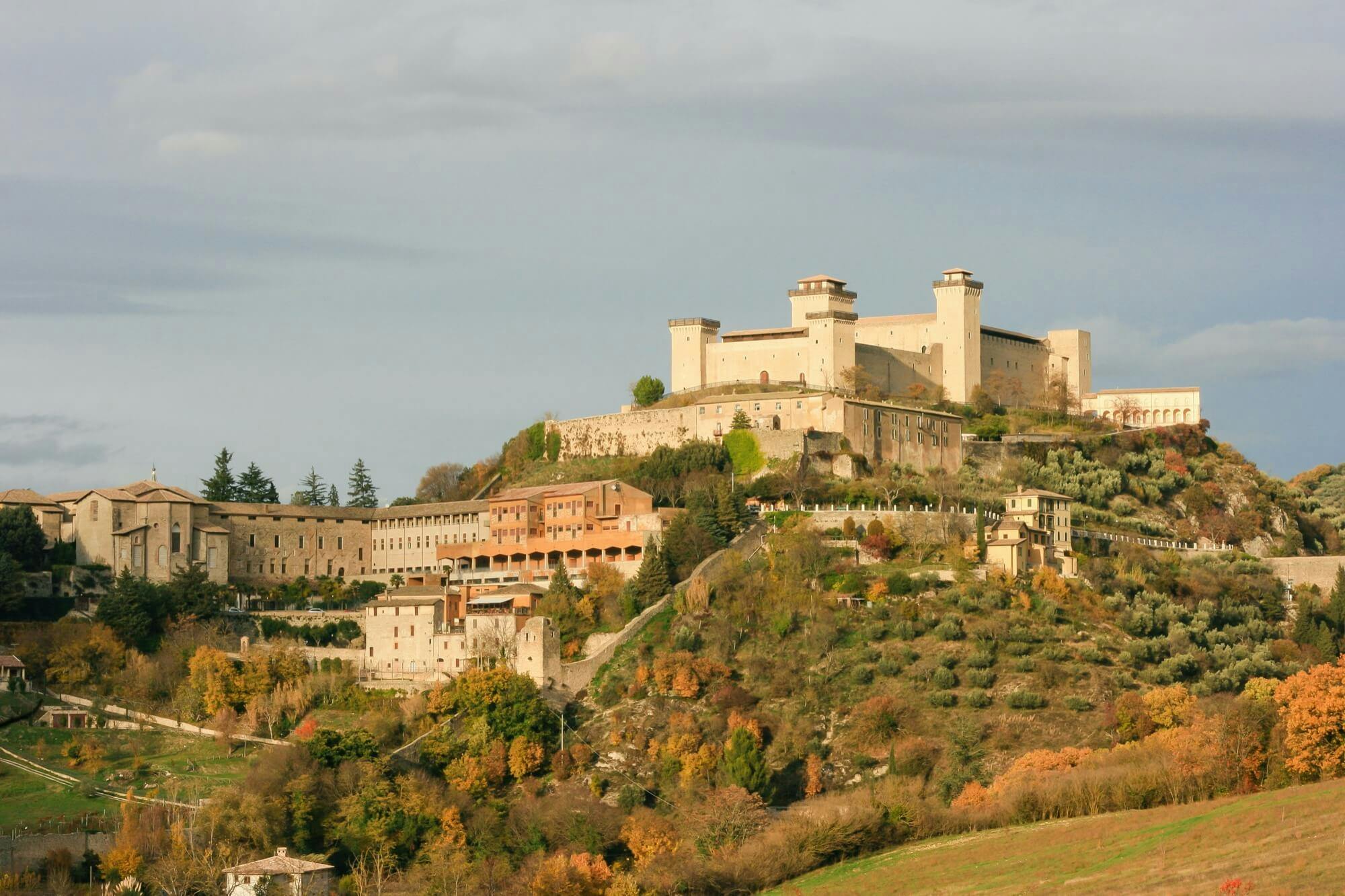 Spoleto
Visit the towns of Assisi, Spoleto and Bevagna rich in history, culture, architecture, art and tradition. Not forgetting the spiritual connections in Assisi, which was home to St Francis and St Benedict and has the impressive basilica of St Francis where the saint's body has been laid to rest.
The route leads you along the valley floor, but to visit the lovely little hilltop towns it is also necessary to take on a few climbs. The steeper ones are not too long and the longer ones are not too steep, but a reasonable level of fitness is required to enjoy this tour fully.